New renderings released of Home Depot Backyard at Mercedes-Benz Stadium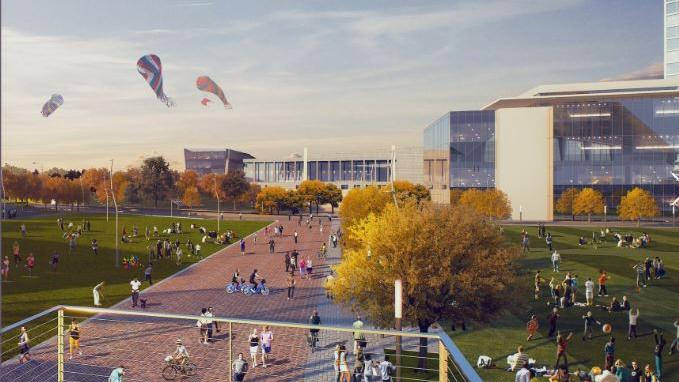 Mercedes-Benz Stadium officials on Monday released renderings and program information about The Home Depot Backyard now under construction on the former site of the Georgia Dome.
According to a news release, construction on The Home Depot Backyard "is progressing well and on schedule for early Fall 2018. All remaining rubble from the former site of the Georgia Dome has been cleared and the site is currently being prepped for turf installation at the end of June. Installation of the 35-foot mirrored soccer ball sculpture that will sit on the north plaza overlooking The Home Depot Backyard will begin this week and continue over the coming weeks."
Mercedes-Benz Stadium has partnered with Tailgate Guys to sell access to various gameday packages with amenities such as tents, TV packages, tables, chairs and more. The packages offer access to bellhop services, an onsite concierge, catering and a boosted tailgating atmosphere before and after the games. Read more here.